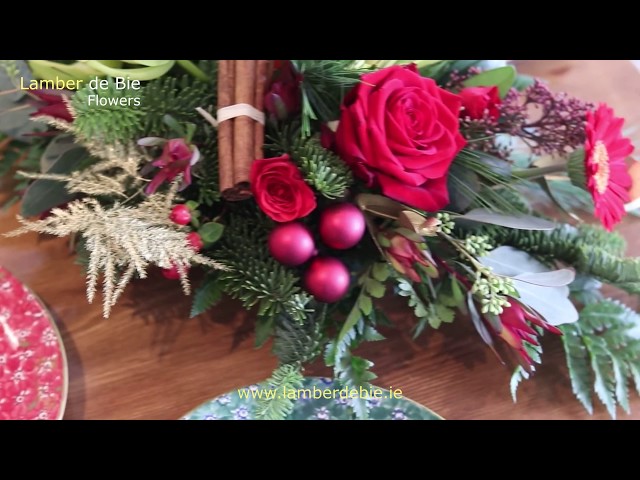 This Christmas dinner table arrangement with a selection of the best available traditional red blooms and Christmas greens will be the perfect finish to you Christmas menu. Red roses, Germini, spray roses, Orchids, Hypericum berries and details of eleg
Classic Red Christmas Candle Arrangement (Lamber de Bie Flowers)
Classic Red Christmas Candle Arrangement
This Christmas dinner table arrangement with a selection of the best available traditional red blooms and Christmas greens will be the perfect finish to you Christmas menu.
Red roses, Germini, spray roses, Orchids, Hypericum berries and details of elegant gold and red decorations.
This arrangement comes with a candle – And we have to tell you that the candle is for decoration only. Always be careful with open flames.
Please let us know if you have any questions or product inquiries. Call our Kilkenny Shop on 056–7770161, Waterford Shop 051–379440 or submit your request via Contact Page
Delivery Info
Terms and Conditions