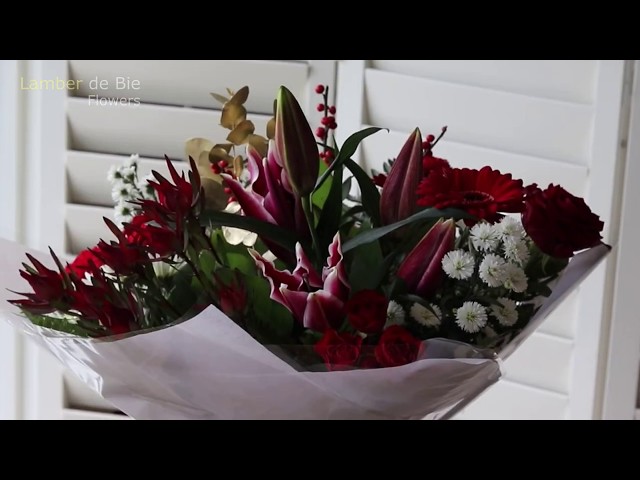 A very Christmassy bouquet of classic beautiful red and white flowers and fresh greens with the addition of a touch of gold. We will include a majestic red Oriental Lily, large red roses, red Ilex berries, red Germini flowers and Leucodendron as well a
Classic Red And White Christmas Bouquet - Lamber de Bie Flowers
Red and White Classic Christmas Bouquet
A very Christmassy bouquet of classic beautiful red and white flowers and fresh greens with the addition of a touch of gold.
We will include a majestic red Oriental Lily, large red roses, red Ilex berries, red Germini flowers and Leucodendron as well as some white Chrysanthemums and September flowers, as well as some gold Eucalypthus foliage.
The Ultimate flower gift for Christmas.
Please let us know if you have any questions or product inquiries. Call our Kilkenny Shop on 056–7770161, Waterford Shop 051–379440 or submit your request via Contact Page
Delivery Info
Terms and Conditions