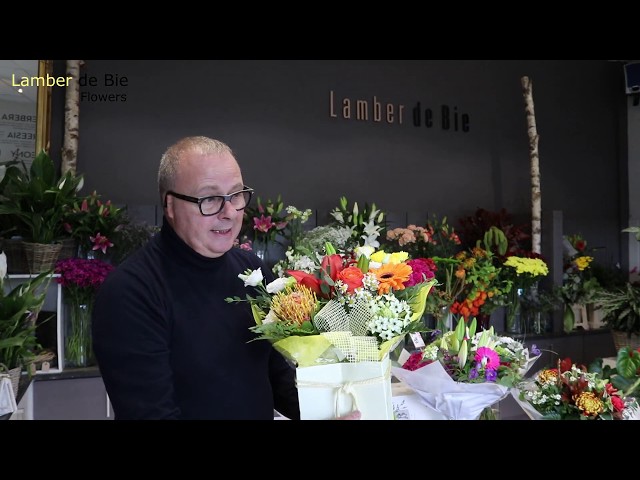 Lamber de Bie Flowers has two flower shops in the Sunny South East of Ireland. One in Waterford and another shop in Kilkenny. This florist in Waterford City, on the Tramore Road was opened by Dutch Master Florist, Lamber de Bie In 2000 and has become know
Best Flower Shop in Waterford, Ireland - Lamber de Bie Flowers
Snow White Fresh Gypsophylla Door Wreath
This stunning fresh Christmas door wreath is made of fresh flowers. The snow white, Gypsophylla flowers are densely packed into this amazing door wreath. We provide these in 3 different sizes.
These can be delivered or collected from our shop in Kilkenny and Waterford.
Due to the amount of flowers and the time it will take to make this for you we request you to give us as much notice as possible.
You won't be disappointed with this, It's truly stunning,
Happy Christmas decorating from Lamber and his team.
Delivery Info
Terms and Conditions